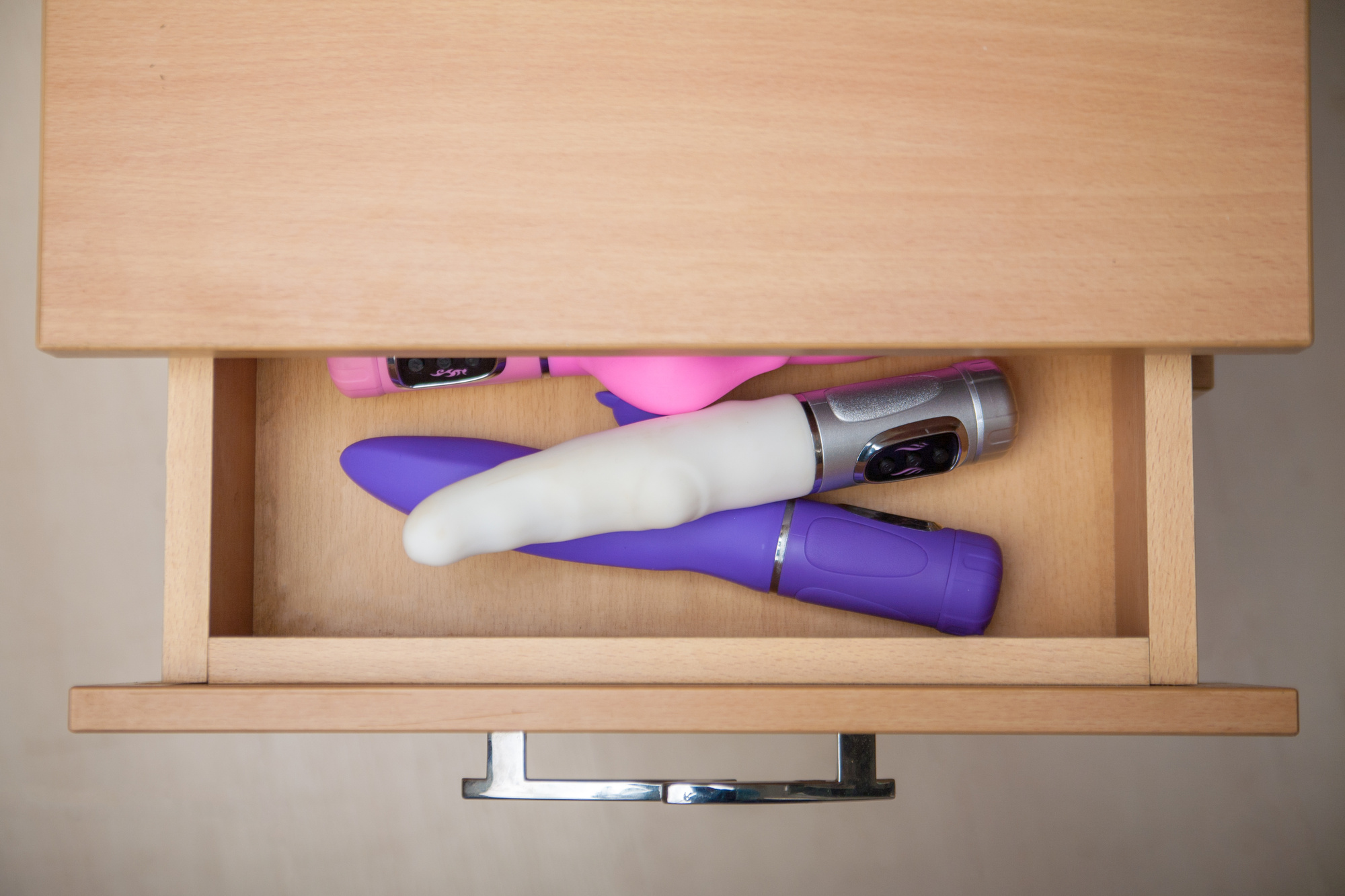 If you're looking to spice up your sex life and your partner's sex life with some naughty gifts, you are not alone. Over the course of the past year, the sale of adult gifts and sex toys has absolutely skyrocketed, as more of us learn the joys of being alone.
That being said, sex toys should not be enjoyed in isolation. The very best sex toy gifts are those that can be enjoyed both with your partner and alone. Let's skip the basic dildos and take a look at the sex toys that will truly set you and your partner's heads spinning.
1. Remote Vibrator Adult Gifts
One of the best sex gift sets you can get your partner is a remote vibrator. Probably the naughtiest sex toys on the market right now, a remote vibrator such as the Hidden Agenda set allows you to remote control your partner's pleasure levels via a remote device. Once they insert the discreet vibrator, their pleasure is truly in your hands, no matter where you are.
2. A Kinky Ball Gag
Adult gag gifts are always a winner in the bedroom, especially if you are new to kink and want to turn things up a notch. A quality ball gag such as those designed by Leather Mouth can keep you and your partner comfortable while also helping you push yourself to your erotic limits. Remember, a safe word will be pretty difficult to say when you have a gag in your mouth, so always think of a safeword gesture beforehand.
3. Prostate Massager
Did you know that men have their G-spot up their asses? The prostate, which can easily be stimulated via anal play, is responsible for the male orgasm. With a quality prostate massager that is specifically designed to hit that male sweet spot, your partner will never have any trouble getting off. If you do it right, you can even have a "hands-free" orgasm solely from prostate stimulation.
4. Luxury Lube
Everyone deserves good lube in 2021. Instead of reaching for that sad jar of vaseline (doctors also say you should avoid vaseline and only used water-based lubricants), elevate your next solo or group session with some quality lube. For example, the sexual lifestyle brand Coconu produces sensitive skin-suitable and truly silky smooth lubricants using some high-end organic ingredients. Treat yourself!
5. High-Quality Adult Films
Finally, don't forget gifts for adult friends that will just keep on giving, such as a subscription to a premium porn site. We all deserve something better than Pornhub from time to time. For a truly elevated and artsy jerk-off session, treat yourself or your partner to a subscription to a high-end adult film platform such as X Confessions, which offers gift cards as well as individual subscriptions.
More Tech Tips for a Sexier Summer
Now that you know the best adult gifts for a hot and steamy summer, it's time to learn more. When you're not in the bedroom this summer, you might be looking for some of the latest tech products and platforms that will keep you entertained. For this, make sure to check out our dedicated Tech guides to learn more.