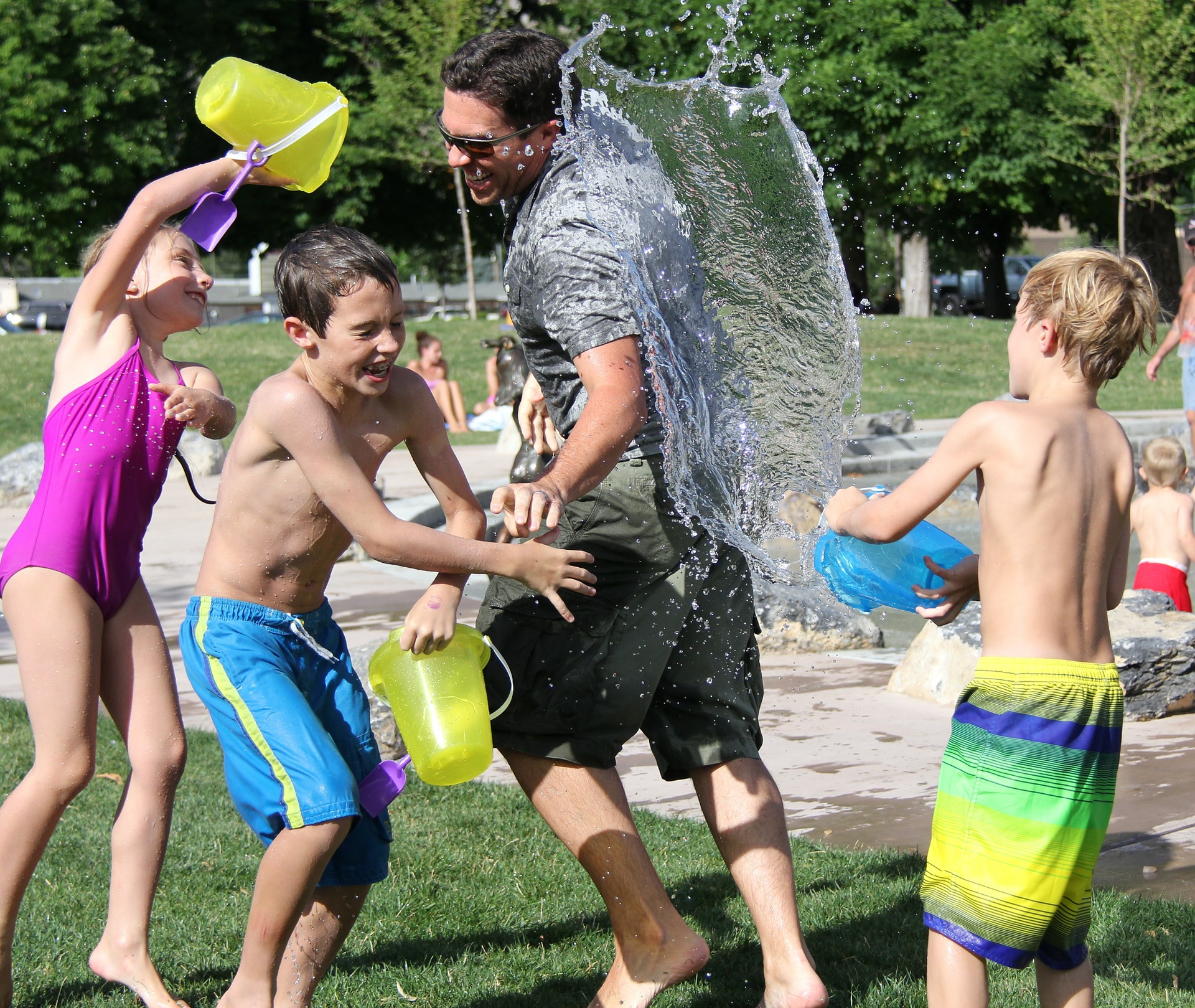 Spring break is going to be here before you know it — and while your kids would most likely be thrilled to spend the entire time playing video games or catching up on their favorite YouTubers' latest offerings, chances are you'd like them to look up from their screens every once in a while.
If you're looking for some spring break activities that will keep the kids entertained and engaged, look no further! Whether you want to get out of Dodge altogether or make it a "staycation" that's still loads of fun, we've got you covered.
Host an At-Home STEM Week
Do you have a budding scientist in your household — or want to inspire one? Spring break is a great time to get your hands dirty with some chemical reactions using ordinary household objects and ingredients.
A vinegar and baking soda volcano is classic, but there are so many more exciting experiments that will have your kids ooohing, ahhhing and wondering why it works. Make elephant toothpaste, two-liter tornadoes, rainbow carnations, naked eggs, backyard bottle rockets, homemade snow, goop or slime, DIY lava lamps, edible playdough, or giant soap bubbles.
Hold a Great Spring Break Bake Off
Many reality TV shows glorify cutthroat competition and bad behavior, so they're not the best family viewing if you have impressionable little ones. A notable exception to that rule is the Great British Bake Off, in which contestants are kind and supportive to one another, rather than petty and backstabbing.
Watching all that butter and sugar being transformed into delicious desserts is bound to stimulate your sweet tooth, however. So why not make spring break week all about baking up some treats of your own?
Draw inspiration from the contestants' creations if you have experienced bakers in your home, or start with something simple like good old-fashioned chocolate cake or peanut butter cookies.
Perfect your recipe by making several batches and doing a side-by-side comparison, or experiment with how different ingredients and methods impact the final product. Baking with your kids is also an awesome way to teach them math skills like fractions.
Take a Road Trip!
Sometimes a change of scenery is just what the doctor ordered, even if you can't spend the time or money to take an elaborate vacation. A road trip can be fun for the whole family by making interesting stops along the way.
Need some inspiration? How about planning a trip that revolves around your family's favorite foods? You might hit up all the burger joints or BBQ pits on a certain route, or resolve to find the best burrito or fish taco.
Traveling in an RV can help Mom and Dad make the most of their vacation budget, while the novelty of a hotel-room-on-wheels make the whole adventure that much more fun for the kids.
"RVs make the journey just as much fun as the destination — if not more so," say the experts at RV FunTime. Check them out online at https://rvfunrental.com/.
Go Geocaching
Geocaching is the quintessential family-fun activity. You get out into the great outdoors, it's fantastic exercise, and it cultivates your children's sense of exploration, adventure and discovery! Best of all, it's totally free.
Get started by learning all about geocaching, then head out. To sweeten the pot, so to speak, bring some trinkets to leave behind for others to find. (The dollar store is a great place to stock up.) Make the outing even more special for your own family by packing a picnic or making some trail mix to snack on while you search.
Declare a Daily Theme
Does your kids' school celebrate Spirit Week, with Pajama Day, Crazy Hair Day, and so on? Why not do something similar during spring break?
Since you're at home, you can make each themed day even more involved. Turn PJs Day into Pajama-and-Movie-Marathon Day. Declare Backwards Day, when everyone wears their clothes inside out, and you eat breakfast for dinner (or have dessert first!).
Some other ideas include Family Game Day, Arts and Crafts Day, Simon Says Day, or 1980s Day. The sky — and your imagination — is the limit when it comes to this concept. Chances are your kids will have so much fun, they'll ask to do it again come summer break!
What Do You Have Planned for Spring Break?
We hope this list has inspired you to get creative when your children are out of school. How do you usually spend spring break? Do you prefer to travel, or would you rather stick close to home but make your days special? Any other budget-friendly, fun ideas for keeping everyone busy and banishing boredom? Share them in the comments!