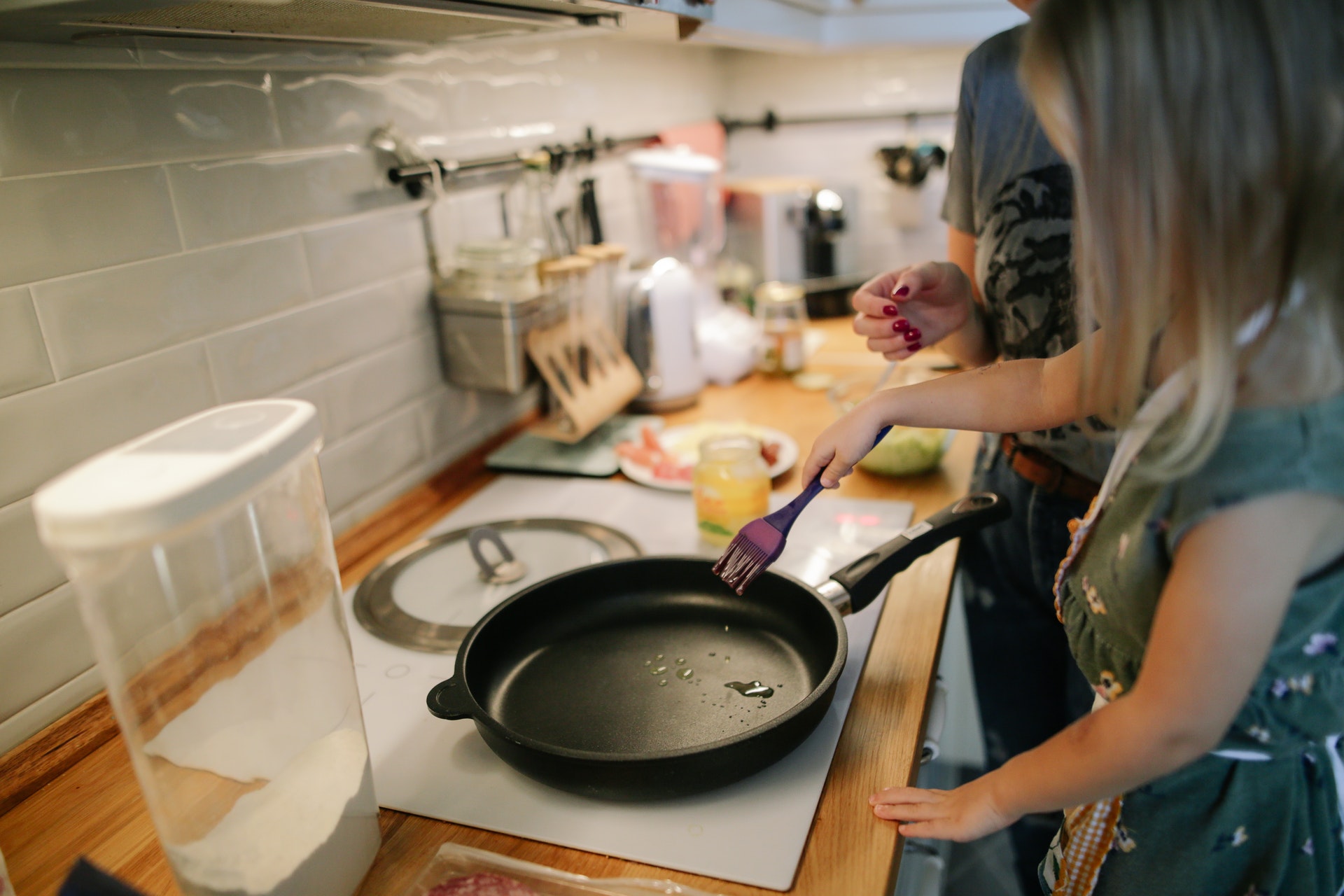 As the weather gets cooler and the days get shorter, you will quickly find that the time of letting your kids play outside to their heart's content has passed. It's time to start brainstorming some ways to spend time together and get the wiggles out inside the house, and while this can, at times, prove to be a challenge, it is not impossible! 
Take a look out our five favorite mommy and me snow day indoor activities for that next chilly day inside.
1. Bake Something Sweet
One of the best remedies for those cold days is to make something warm and delicious to enjoy together. There are plenty of simple, kid-friendly recipes that you can brave with your little one- grab that box of brownie mix from the pantry or consider making some cookies from scratch! You might also consider pulling out some mugs and throwing together some mug cakes!
2. Afternoon of Dress Up
Pull out your fanciest ensembles and your little girl's bin of dress-up clothes for an afternoon of dress-up and make-believe together. Let her lead the way and decide what adventure to go on- will you be pirate princesses traveling to a new land, or dainty ladies having a tea party picnic together? Let her princess dresses for girls inspire playtime!
3. Nostalgic Childhood Crafts
Show her some of your favorite pastimes by pulling out some supplies for crafts from your childhood. Introduce her to the magic of shrinky dinks, homemade box square lanyards, and the world of paper mache. Make some origami animals and homemade fortune-tellers together. If you find yourself with a younger baby, get them comfortable in a front baby carrier, keeping your hands free to craft with your older child. Top it off with your favorite childhood movie and some popcorn and you two are set for the afternoon!
4. Get the Wiggles Out
It can get a bit difficult for your little one to be cooped up inside, so think of some things that you two can do together to get her energy out! There are plenty of videos and programs online for kids yoga– consider taking advantage of some. You could also turn on some music and have a dance party, or have a classic game of hide and seek together.
5. Build a Blanket Fort
There are few activities more classic than building a fort. Gather together all of your blankets, pillows, cushions, and chairs and see what you're able to put together. Take it to the next level by using a pole to keep the blanket from dipping in the middle, and bring in a lamp to keep things well lit. Encourage your little one to bring in some books and toys and spend the day together in your fortress.