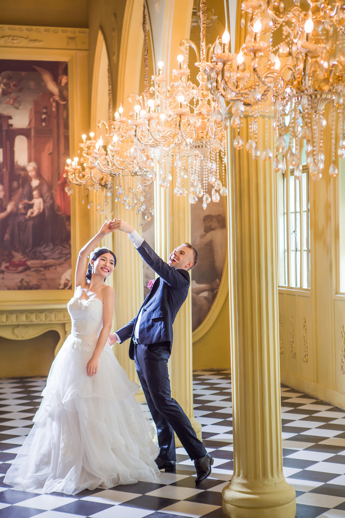 Congratulations, you're engaged!
Bask in the glow and enjoy this period of bliss in your life, full of expectation and love.
If you are anything like me, you've been subconsciously planning for your wedding day ever since you saw Cinderella descending the palace steps in that magnificent gown.  When you think about it, wedding planning should still be filled with that childish delight.  It is after all, our big fairytale come true and, no matter what your budget, the planning should be a pleasurable time of dreams becoming reality.
So where to start?
After you have decided on a date, the next most important decision is to set yourself a budget, taking into account your gown as this can be a substantial chunk of cash.  Once you have your budget in place (and factored in a contingency amount just in case) you are ready to begin.
Allow me to provide you with a few steps in the planning process to ensure your day runs smoothly and will be an occasion to look back on with fond memories rather than with a tinge of regret.
Catering to your Needs
The first port of call for me would be the caterer.
A good wedding caterer can work with you at selecting a venue to suit your needs and guest list.  For my money, the most reliable wedding caterers are Diamond Blue and I use them for all my functions. They have so many menu options, I get stuck for choice!  They also make it possible to hold your function anywhere, from the snazziest mansion to your backyard. This is not an area to take risks on with an unknown, untested company so choose wisely as your caterer can make or break your day.
Locating a Location
There are so many luxurious, romantic or imaginative locations to hold your wedding that it can be daunting.  From the local bowls club to palatial reception centres and everything in between, it pays to inspect and consider a number of diverse options.  Serving finger-food at a glamorous location may just compete with a 3 course dinner at somewhere less auspicious so you need to inspect and consider a few alternatives.
Contingency – Hope for the best but plan for the worst
Assuming you aren't utilising the talents of a wedding planner, you will have to at least make a basic plan with dates, timing and a list of 'to-dos'.  Don't over plan or time things to perfection, as this is just creating things to go wrong.  Organise and book essentials early to avoid stress.  As a checklist, let's look at areas which will need to be included in your timing schedule:
Book the caterer
Inspect venues, make your selection and book it early. Sometime venues can book out more than a year ahead
Organise a florist
Select and put down a deposit on your cake
Select stationery
Book a band
Make a guest list and table plan
One way to keep your big day stress free is to not set up too many things to go wrong.  Like a house of cards, you don't want one hiccup to send everything crashing to the ground.
Select Good Support
Your bridesmaids should be exactly that – people who can take charge and will go that extra mile to assist you in the event of a mishap.  It's not just about wearing pretty dresses and smiling in the right places, it means taking up the slack when you need assistance such as doing the leg work and picking things up or coordinating deliveries.
Don't forget to look with time for beautiful wedding dresses from sites such as JJ's House. Most of all, keep in mind that your wedding is just one day in your life.
Setting your expectations too high trying to impress other people can easily spoil your enjoyment of the day itself.  Having a casual, fun party atmosphere full of laughter and joy has to be preferable to a stiff formal wedding where guests don't feel relaxed or comfortable.  Most of all, enjoy the process and relish the novelty.  Hopefully this will be your only wedding, so take time to enjoy every moment!