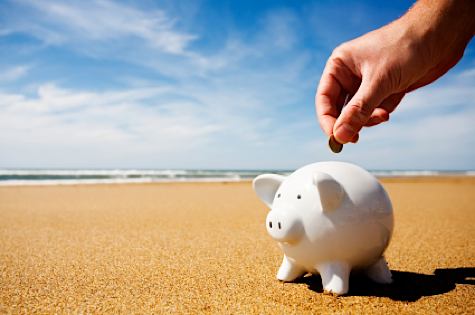 In these times of austerity there are more reasons to look at ways of cutting down on traveling costs, when going on a trip with the family. Cost cutting ideas can include finding the cheapest way of getting to the airport to the cost of the flight itself. Planning well in advance can also help to save the pennies when it comes to finding discounted airline deals. But, in the case of getting budget air tickets, it's also possible to purchase discounted tickets from airlines close to departure time. This is particularly true of budget airlines.
Beginning your journey in a positive fashion can be done by working out ways of saving money when traveling from your home to the airport. Money can be saved when parking at airports, for instance, by booking up well in advance. Depending on where the airport is situated, and how easy it is to get to, should also be used to determine whether traveling by car or public transport will work out to be the cheapest option.
Try and travel light, as you will be charged if you are utilizing too much luggage for your trip. No more than one bag per person will be one way of helping to minimize additional charges.
If you plan to bring back items another option is to pack old clothes, which means that you have the option of discarding them while on your trip. This can then free up space for new items, including any new clothes that you may purchase. You should really be aware of how much your luggage weighs before you set off on your journey, so that you can avoid being hit with a baggage charge. That will save you money and allow you to better enjoy your destination, whatever it may be.
When your plane has landed, you can save money by finding your own way to your hotel through your own airport transfer. If you study where your hotel is in relation to the airport, and research the availability of local public transport, you can feel confident of finding your way to your hotel either on foot, or via public transport.