Lawns are key parts of most people's homes. It makes the entire domicile look more beautiful, but it also acts as a place to entertain, to play, and to relax. Children can play lawn games, parents can throw parties, teenagers can read books, families can have barbeques. This demonstrates just how important it is that the lawn looks beautiful. Below are five key tips to help you achieve that.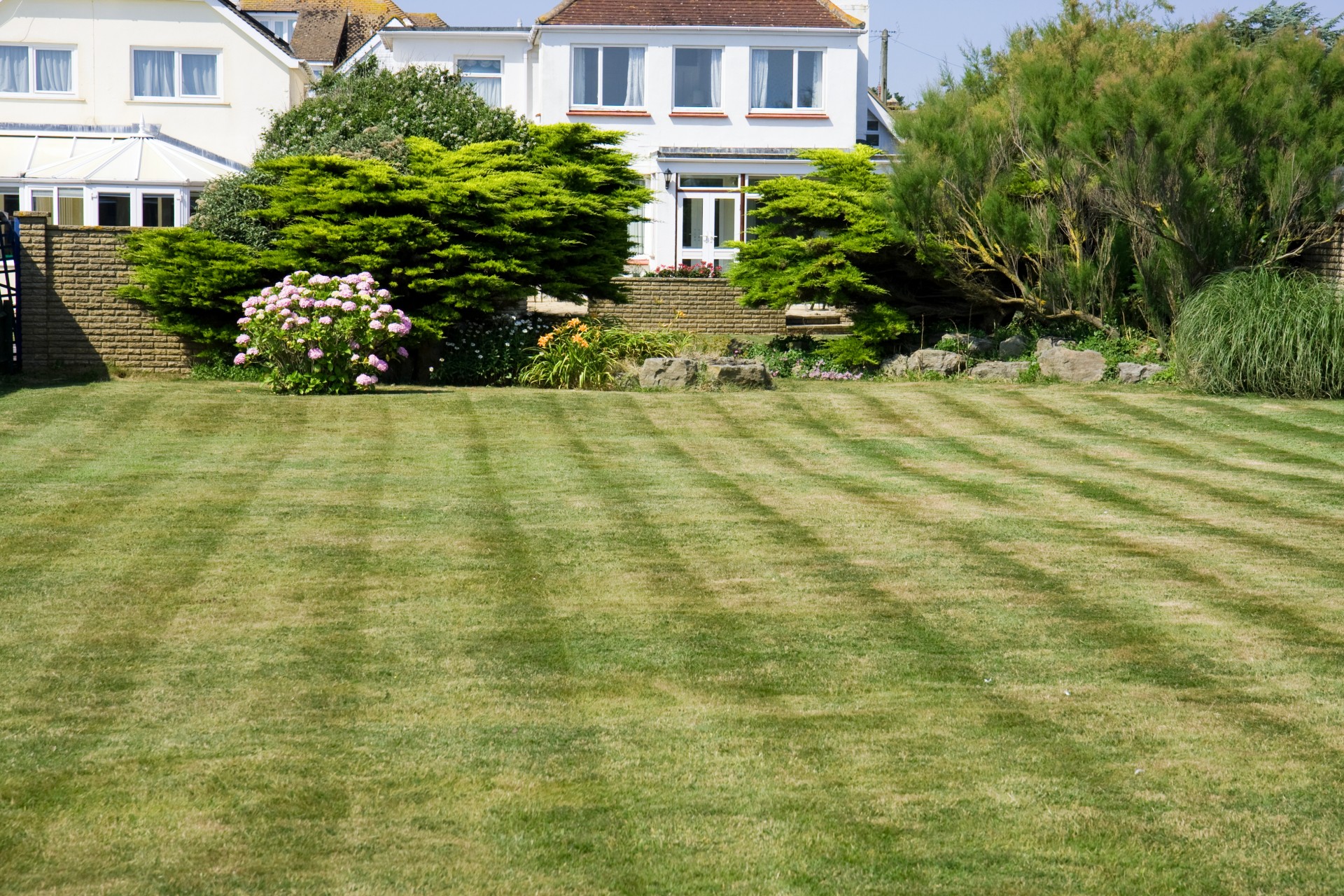 1. Level Your Lawn
First of all, you need to make sure that your lawn is level, or you will struggle to properly maintain it. Think about your lawn's structure, therefore, but also be realistic. Before you start this type of maintenance, you need to make sure that you have taken off your lawn's first layer of soil. It is the subsoil that you have to get level, in other words. Make sure that there are no lumps or bumps, as these are unsightly and uncomfortable, while also making it harder to look after the lawn itself. Once the subsoil is level, you can put the top soil, with the grass sods, back on.
2. Fertilize Your Lawn
Next, you need to make sure your lawn is properly fertilized. These fertilizers should be organic. If you can't afford it, leave the grass cuttings in place, which are a great organic fertilizer. Ideally, August and October are the two months in which your lawn should be fertilized, although your climate will play a role in that.
3. Get the Right Grass Seeds
If at all possible, you should opt for native grass seed, rather than the species you happen to find the most beautiful. Non-native grass seeds form very hard to maintain lawns. Whichever seed you choose, make sure you understand how much water and sunlight it needs.
4. Mow with Care
Mowing the lawn is vital, but not any mowing will do. Your blades have to be very sharp. Secondly, you should never cut off more than two thirds of the grass blades themselves.
5. Dethatch the Grass
Last but not least, if you see dead thatches, you need to take them out. Rake them up and water the exposed areas. If necessary, you may have to reseed the areas as well.
Bonus Tip
A final tip is that, if you want to save yourself a lot of hassle and you want to make sure that the work is done properly, you should hire a professional lawn care service like True Green. If you take the time to read the TruGreen reviews, you will quickly see how many people have been happy with the lawn service they have received. While you don't have to reviews are really beneficial to others. Hence, if you become a True Green customer, make sure you leave your own reviews for future customers as well. And if someone leaves a comment, reply to it. If they find your review helpful, it means you have helped not just a company, but also someone else who wants to have a nice lawn and garden.